Dedicated to the eternal love of Usagi and Mamoru/Serena and Darien/Serenity and Endymion
This website contains the best usamamo fanfics, according to my own judgment, that I have collected from the net. If you know some other wonderful fantics about Usagi and Mamoru and would like to recommend them to me, please go to the Recommendations section. Thank you and feel free to surf around! ^_~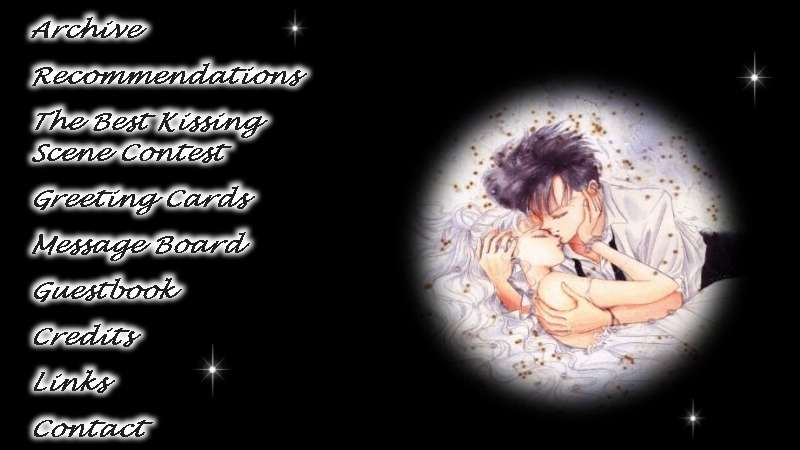 I am not keeping an update page because I won't be able to
keep up with the updates regularly due to my busy college
life and also it takes quite a long time for most authors
to write a piece of good fanfic. But if you like to
know when the fanfics will be updated, you
can join my mailing list below, thanks
for the support!

* Important! I already fixed the broken link of my mailing list,
please go join it! Thanks for the support! ^_~


List powered by: Bravenet
Note: If you have an email address that blocks "bulk mail", please put
umromance@hotmail.com in your "Do Not Block" section Thanks!

If you could so kindly link me

Please go vote for your favorite Usa-Mamo fics of the year!



Since Aug 27, 2000
Please report any broken links to me.
Or drop me an instant email here

Name:
E-mail:
Message to Webmistress:

Sailormoon is copyright © 1992 Naoko Takeuchi/Kodansha, TOEI Animation. English Language Adaptation © 1995 DiC Entertainment
Usagi and Mamoru Romance is owned and operated by Lilycat
All graphics by Lilycat (except the backgrounds used in the greeting card section). Please do not take them.

*
*
*
*